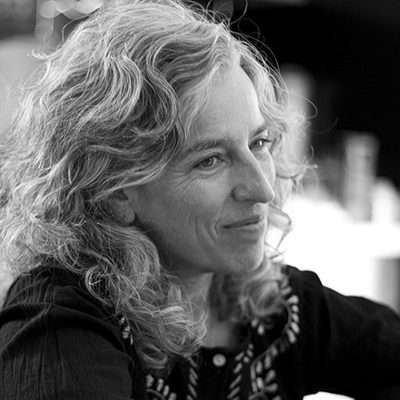 Lee Klinger Lesser studied Sensory Awareness with Charlotte Selver for 33 years. She has been leading workshops since 1976, both in English and in Spanish. She teaches in the United States, Mexico, Spain and Canada. And she sees over and over again the gift that this practice brings into the lives of so many people and into our world that is in such great need of people living with awareness, resilience and presence.
For most of her life, Lee has been engaged in a process of social change along parallel paths:
Offering classes and workshops in Sensory Awareness, practicing Zen Buddhism
AND
Working towards equity and social justice for young children and their families through the field of early childhood education
In 2008, she added a new path to her life, co-founding the organization Honoring the Path of the Warrior (HPW). HPW is dedicated to reaching out to veterans to share the practices of Sensory Awareness, meditation and mindfulness, to build a community of refuge and a new path of service. It is dedicated to cultivating more peace in ourselves and in our world, and not leaving veterans to carry the dark shadows and wounds of war by themselves.
Each of the different arenas of her work are focused on creating change, facing obstacles and finding opportunities for connection and presence.
Lessons from Childhood
Lee was born in New York City in 1951 and grew up in Great Neck, New York, a suburb often referred to as the "golden ghetto." Many Jewish people moved there after World War II to raise their families in a safe, protected and predominantly Jewish community. And as cycles in families often emerge, Lee was eager to break out of her sheltered, protected environment and see more of the world.
At age 16, she participated in an exchange between her school and a school in Manhattan where most of the students lived in Harlem, and were Latino or African American. Students came and lived with each other for several weekends and became immersed in each other's cultures and physical environments. The profound differences of their life experiences, and the warm and real connections that were made, opened a new path of learning and commitment that continues to influence Lee, 40 years later.
At age 19, she hitchhiked across the country with her younger sister and was dropped off in Delano, California by a truck driver delivering produce. This was the summer of 1970 when Cesar Chavez and the United Farm Workers Union were signing their first contracts. Lee worked with them for the rest of the summer and experienced the power of individual courage and dignity, and of people working together. Many of the farm workers were from Mexico, and encouraged her to go to Mexico and learn to speak Spanish.
Three months later, back in Great Neck while on vacation from college, her mother approached her and handed her a brochure, saying, "You should meet this woman. She can change your life." It was one of the greatest gifts her mother ever gave to her, and it was a true act of wisdom. She simply handed her 19-year old daughter (who was in the midst of separating and trying to find her own place in the world) the brochure and walked away.
It turned out that in the month of January, Charlotte Selver was going to be in Mexico giving workshops. This was a time that Lee was supposed to be off campus doing an independent study project. She had "nothing better to do" and wanted to get to know Mexico based on the recommendations from her friends in Delano, CA… and she was curious in spite of herself, because her mother had never said anything like that to her before, and never did again. So she signed up. And her life was changed in ways way beyond her mother's predictions.
To begin with, she dropped out of college and stayed in Mexico for six months, living with a family who welcomed her. She discovered a deep connection to the country and culture that continues today. Being in Mexico, she felt like she was coming home. In the practice of Sensory Awareness, she found another home and she was hooked. For the next 32 years she followed Charlotte from Mexico to New York to Maine to California to Europe, taking workshops and deepening her relationship to this practice and to Charlotte. In the last years of Charlotte's life they often led workshops and classes together.