"If we surrendered to earth's intelligence we could rise up rooted, like trees."
~ Rilke
Sensory Awareness is a mindfulness practice through which we connect with our own natural intelligence and vitality; we discover what responds in us in the midst of change; and we learn to rely on our sensations as guides to the fresh terrain of each moment. When we surrender to our own natural responsiveness, we do rise up rooted like trees, ready to meet what comes.
All of us face, or will face, moments of stress and difficulty in our lives. In these moments, can we return to our senses? Can we feel how we tighten or contract? Can we pause in the midst of tightness and open to the next breath and the next moment? Too often, we only "return to our senses" when facing death or other crises in our lives…when all of a sudden we recognize the weight and preciousness of each moment.
The practice of Sensory Awareness provides tools for recognizing and living with immediacy and presence in all aspects of our lives. In classes, Charlotte Selver used to say over and over again, "Every moment is a moment." With a gleeful grin and vibrant energy, she invited her students to live with freshness, attention and inquiry… Sometimes she would add:
"Every moment is a moment. Every moment makes a certain request of us. The question is how we answer it."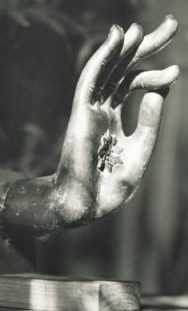 She also said:
"If you have these two things – the willingness to change, and the acceptance of everything as it comes, you will have all you need to work with."
The Sensory Awareness Foundation states "the basis of this work is to awaken and support the capacity within each person to be present and responsive to what is needed within ourselves, in our relationships and in our environment, and to contribute to a more connected and caring world."