Barra de Navidad, Mexico
Ten-day Leaders' Group
February 19 – February 28, 2018
This is part of the intensive 11-month Leader's Group and is open only to participants in that long term group.
THIS WORKSHOP IS FULL.
Barra de Navidad, Mexico
Seven-day Workshop
March 3 – March 9, 2018
Fee: $600. To register contact Lee at leelesser@gmail.com. The classes are taught bilingually in English and in Spanish.
It was in Barra de Navidad that I took my first and last, workshop with Charlotte Selver with 33 years in between. It brings me great joy to return each year to this small village on the West Coast of Mexico. Accommodations are ample and varied in the town with prices ranging from $25/night to $200/night. There will be 10 classes over the seven days. Each class is 3- 4 hours long. There will be lots of time to spend by the ocean and to explore the village. I have been teaching here year after year with warmth and safety.
Tassajara Zen Mountain Center
July 29 – August 3, 2018
www.sfzc.org/tassajara
Fee for the workshop: $410 plus separate housing and meal fee.
To register contact: Reservations Office, 300 Page Street, San Francisco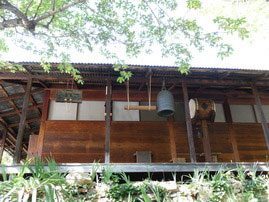 , CA 94102, 415-865-1899. Mail in registration begins in mid-February 2018, and reservations by phone in March.
This workshop has two sessions each day, while still leaving time to enjoy the natural hot springs and wild beauty of Tassajara. Tassajara is a Zen Buddhist monastery that opens its doors to guests in the summertime, offering three gourmet vegetarian meals each day in an environment infused with the aesthetics and care of Zen practice. I lived here as a Zen student for three and one half years, and it is one of my favorite places to be. It fills up very quickly, so please make your reservation early to ensure that there will be room for you.