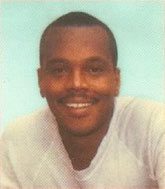 Jarvis Jay Masters lives in a cell on death row in San Quentin State Prison. He has been my good friend for sixteen years. He has been falsely convicted of sharpening a knife used in the killing of a Correction Officer and was given the death sentence. While living in a cell in which he could stretch out his hands and touch the walls on both sides, he wrote a book called, Finding Freedom.
Jarvis knows more about freedom than most people I know. He developed a Buddhist practice in San Quentin. You can learn more about him at the website, www.freejarvis.org, or by reading his book and many articles he's written. He has a second book published in September 2009, entitled, That Bird Has My Wings, The Autobiography of an Innocent Man on Death Row. It is a profound and inspiring book.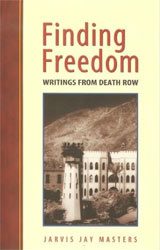 Pema Chödrön, his good friend and teacher, often writes about him in her books. She says:
"Jarvis is an easy man to respect and an easy man to love. What I learn from him all the time is what it really means to keep one's vows of not harming and of helping other people in whatever ways one can. I always think, 'If Jarvis can do it in those most challenging and difficult situations, I can do it too.' It is a continual aspiration from my heart that Jarvis Masters not be killed and that I have the pleasure of knowing him as a free man; a free man who I know will benefit all the people he encounters."
Jarvis' humor, perspective and compassion awaken me to my own.